Fintech-Banking collaboration using Open API - a Glimpse at Mainland and Hong Kong
In this panel, we have invited leaders from the regulator, commercial bank and technology research institute to explore this fintech topic with the participants.  HKMA has been a long time advocator of smart banking initiatives, especially in the area of Open Application Programming Interface (API).  Hang Seng Bank (China) has leveraged on Open API to facilitate collaboration with fintech companies in the mainland.  ASTRI has also developed secured portals for third party service providers to access clients' bank systems with client authorization.
Through our panel discussion, we would investigate how a technology research institute can provide a secured environment for the related parties to access the Open API, how a commercial bank can benefit from this tool to facilitate bank-fintech collaboration, while understanding and meeting customer needs, and how the regulator can foster an innovative and collaborative habitat and at the same time manage the risk in various aspects.  We will also compare how such development goes in the mainland and Hong Kong markets.
Panellists:
Mr. Terry Chan, Senior Manager, Hong Kong Monetary Authority (HKMA)
Mr. Alan Cheung, Senior Director, Applied Science and Technology Research Institute (ASTRI)
Mr. Andrew Lim, Head of IT, Hang Seng China
Moderator:
Prof. Raymond Tsang, Associate Professor of Practice / Career Advisor., Centre for Financial Engineering, CUHK

Date : 19 July 2022 (Tue)

Time : 5:30 - 6:30p.m.

Language : English

Venue : Online via zoom
Learn More About Fintech Seminar Series
CONTACT US
Phone: (852) 3943 8772
Email: apib@cuhk.edu.hk
---
BIOGRAPHY
Mr. Terry Chan has been appointed to the present position from 2017 with responsibilities for facilitating the healthy development of the Fintech ecosystem in Hong Kong and promoting Hong Kong as a Fintech hub in Asia.  He has worked in different areas of HKMA's Fintech initiatives, including Open Application Programming Interface (API) for the Banking Sector, Fintech Supervisory Sandbox, Commercial Data Interchange, digital corporate identity and Hong Kong FinTech Week. Mr. Chan holds a Bachelor of Engineering degree and a Bachelor of Business Administration degree from the University of Hong Kong. 
Mr. Alan Cheung is the Senior Director of the Trust and Artificial Intelligence technologies division in ASTRI. He leads the division in driving ASTRI's initiatives, particularly in Fintech and Smart City areas with innovative applications such as blockchain systems, cybersecurity, secure fintech services, federated learning, risk assessment and multimedia data analytics. Being a proactive collaborator with strong business acumen, Alan is always keen to connect commercial partners to develop innovative use cases across industry sectors.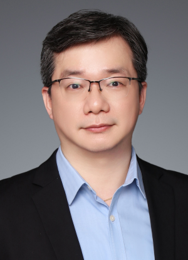 Andrew is currently IT head of HangSeng Bank (China) and has stationed in CN since 2005. His responsibility is to oversee all IT functions of the Bank covering IT Development/Operations/security/Compliance. Prior to that he worked at IT dept of HangSeng Bank and held positions of different IT services such as Index, FX Trading and e-banking.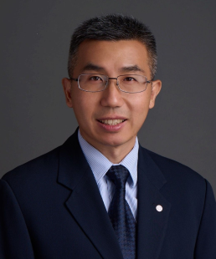 Raymond Tsang received his B.Com. degree in Finance and Management Information System at McGill University, Canada.  He received his M.S. degree in Financial Mathematics at the University of Chicago, USA.  He holds the Chartered Financial Analyst (CFA) designation and is a Financial Risk Manager (FRM). Mr. Tsang has been an industry practitioner since 1997.  He started his trading career at the Bank of Canada, the sovereign's central bank, as a Trader/Analyst in the Foreign Reserves Management team, managing the liquidity tier of Canada's foreign reserves.  He then worked as a derivatives trader on the interest rate trading desk at the Bank of New York, via a joint venture with Susquehanna International Group.  He mainly traded swaps, bermudan swaptions and other cross-assets structured products.  In 2008, he relocated from New York to Hong Kong as the Managing Director, Head of Derivatives Trading for the APAC region, setting up the derivatives desk in Hong Kong for BNY Mellon.  In 2014, he joined the Bank of Tokyo-Mitsubishi UFJ Ltd as the Chief Dealer of the derivatives trading desk. Starting in 2012, Mr. Tsang has been a part time Lecturer at HKU SPACE, teaching graduate level courses in collaboration with the University of Michigan Dearbon and the University of Hull.  Moreover, he teaches venture capital and risk management courses in various programmes.  He is also an External Examiner for several programs, such as the Postgraduate Diploma in Financial Risk Management, the Certificate in Business and Economics and the Certificate in Investment.
In 2015, Mr. Tsang joined the Centre for Financial Engineering at the Chinese University of Hong Kong as a Senior Lecturer/Career Master.  In addition to his teaching in the Master of Science in Financial Engineering programme, offering a practitioner perspective, he also provides career advice and helps the students in seeking internship opportunities and full time jobs.
---
FINTECH SERIES
The CUHK FinTech Seminar Series is co-organized by the CEFAR Academy and the Asia-Pacific Institute of Business (APIB). Industry practitioners are invited to campus to share their areas of expertise.  We see the advantage of bringing together the academia and industry experts, providing a platform to carry out fruitful and productive discussions, encourage the exchange of ideas and promote future collaboration opportunities.  CUHK students may also widen their exposure and receive some enlightenment in their career development.
Date
Details
7 February 2023 (Tue)
Topic: Sustainability initiatives: Challenges around Operational resilience, Cloud and ESG implementation

Speaker : Dr. Rajeev Chib, Asia Pacific – CAO Financial Institutions Sales & Solutions, Citigroup Global Markets Asia Limited

Moderator:
Prof. CK Chan
Programme Director, MSc FinTech, Faculty of Engineering
Professor of Practice in FinTech
Secretary, CUHK Engineering FinTech Applied Research (CEFAR) Academy

17 January 2023 (Tue)
Topic: Riding on Digital Innovation to Achieving Winning Position

Speaker : Ms. Jennifer Tan, Chief Executive, Alipay Financial Services (HK) Limited; and Executive Vice President – Strategy Development and Government Affairs, GBA of Ant Group

Moderator:
Prof. CK Chan
Programme Director, MSc FinTech, Faculty of Engineering
Professor of Practice in FinTech
Secretary, CUHK Engineering FinTech Applied Research (CEFAR) Academy

7 December 2022 (Wed)
Topic: Fintech In Algo Trading And Asset Management

Speaker : Dr. Alfred Ma, Managing Director, CASH Algo Finance Group

Moderator:
Prof. CK Chan
Programme Director, MSc FinTech, Faculty of Engineering
Professor of Practice in FinTech
Secretary, CUHK Engineering FinTech Applied Research (CEFAR) Academy

19 July 2022 (Tue)
Topic: Fintech-Banking Collaboration Using Open API - A Glimpse At Mainland And Hong Kong

Panellists :
Mr. Terry Chan, Senior Manager, Hong Kong Monetary Authority (HKMA)
Mr. Alan Cheung, Senior Director, Applied Science and Technology Research Institute (ASTRI)
Mr. Andrew Lim, Head of IT, Hang Seng China

Moderator:
Prof. Raymond Tsang, Associate Professor of Practice / Career Advisor., Centre for Financial Engineering, CUHK

17 May 2022 (Tue)
Topic: How to make reading data less terrible - a beginner's guide to leveraging financial data for decision making

Speaker : Ms. Emily Chan, Solution Specialist, Bloomberg

19 April 2022 (Tue)
Topic: Future Of Money – How Web3, FinTech And Tokens Are Re-Inventing The World

Speaker : Mr. Peter Dingle, Ecosystem and Partnerships lead, Venture Investment, Asset Management Group Asia, HSBC

15 March 2022 (Tue)
Topic: The Impact Of Technology On The Credit Rating Industry

Speaker : Mr. Dan Chan, Director, Product Specialist Group, Fitch Solutions

15 February 2022 (Tue)
Topic: A Glimpse At FinTech 2025

Speaker : Mr. Nelson Chow, Chief Fintech Officer, Fintech Facilitation Office, Hong Kong Monetary Authority

18 January 2022 (Tue)
Topic: Financial Technology And The Evolving Landscape Of Banking

Speaker : Dr. Rajeev CHIB, Asia Pacific – COO Financial Institutions Sales & Solutions, Citigroup Global Markets Asia Limited
Contact Us
Ms. Carol Yung / Mr. Eric Yu
Phone: (852) 3943 7422 / (852) 3943 8772
Email: apib@cuhk.edu.hk