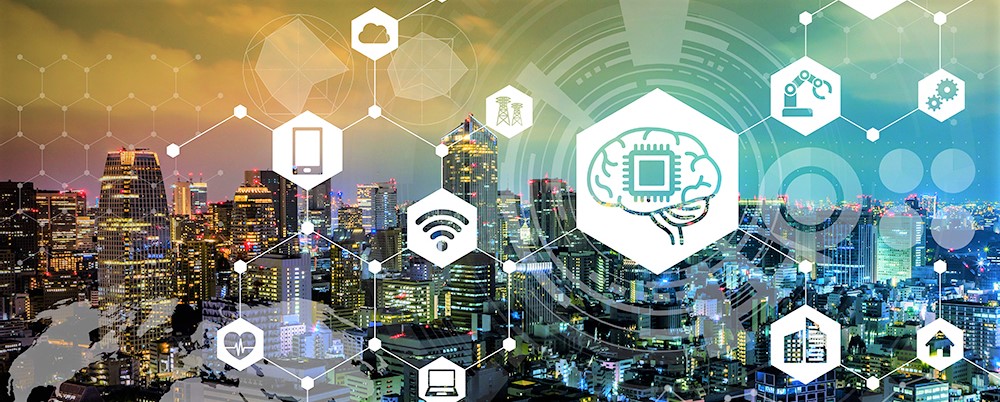 Programme Overview
Digital transformation has become a key focus of many countries and companies alike. For example, the 2021-22 budget of Hong Kong has allocated HK$12 billion1 to boost digital transformation. Similarly, Singapore and Canada have provisioned S$1 billion2 and C$4.5 billion3 respectively. According to a KPMG survey4, 60+% of companies would step up their investment on digital transformation in the post-COVID-19 era.
Back in 2019, Gartner commented that 'most blockchain technologies are still five to 10 years away from transformational impact'5. In just less than 2 years, Gartner begins to see '2021 is the year enterprise (permissioned) blockchain begins its long climb out of the 'trough of disillusionment'6. This drastic change is evidential of the success of blockchain in a short period of time. It's no surprise that the estimated market size of blockchain will grow from US$3 billion in 2020 to US$39.7 in 20257 , an impressive CAGR 69.7%.
It is important that business and technology leaders understand the significance of blockchain technology and how it can benefit their own organisation. Unfortunately, Blockchain is perhaps the least understood technology amongst the 'ABCD' (AI, blockchain, cloud and data) portfolio of emerging technologies. Indeed it is often mistaken as nothing more than a buzzword hiding behind the cryptocurrency hype, although cryptocurrency is just one of the many successful applications of blockchain technology.
The objective of this course is to provide attendees with a broad understanding of blockchain as a technology and also as a business transformation enabler. Substantial amount of time will be devoted to discussing how blockchain is deployed and the potential pitfalls. Attention is given to address management issues such risk, data privacy, and system scalability. By discussing some successful use cases in different industries, attendees will gain insight into how a successful deployment looks like so that they can formulate their own deployment strategy that is relevant to their own organisation.
Hong Kong 2021-22 Budget, Hong Kong
Singapore Budget 2021, clause C24e
Budget 2021, Government of Canada
Going digital, faster – Impact of COVID-19 on digital transformation, KPMG
Hype Cycle for Blockchain, 2019, Gartner, October, 2019
3 Blockbuster Blockchain Trends in 2021, Garner, 13 Jan 2021
Blockchain Market by Component, Provider, Type, Organization Size, Application Area, and Region - Global Forecast to 2025, Markets and Markets, May 2020
---
Learning Outcomes
Upon completion of the programme, the participants are expected to be able to:
Understand how blockchain works
Acquire knowledge on the key technologies that underpin a blockchain system
Tell the similarities and differences of three commonly used blockchain platforms
Gain insights on the key considerations and challenges of deploying a blockchain-based system through discussion on some successful cases
Formulate their own strategy in employing blockchain as a transformational tool
---
Key Benefits
Complimentary 2-week access to one of the selected Self-Paced Programmes for Executives
Certificate of Attendance will be awarded to participants upon completion of the programme
Special offer on Self-Paced Programmes for Executive subscription
Consultation sessions at special rates are available upon request
Becoming an Associate Member of CUHK Business School Alumni
---
Who Should Attend
This course is designed for business and technology leaders who take charge of transforming an organisation with new technologies, particularly blockchain. Participants who are looking for general concepts of blockchain and its successful deployment examples will also benefit from this course.
There are no pre-requisites.
---
Programme Curriculum
Day 1
Day 2
1.Technology Focus

Distributed Systems
Cryptography
Blockchain Basics
Major platforms: Hyperledger, Ethereum, Corda

 3. Use cases

Digital Identity
Document Authentication
Provenance
Supply Chain
Trade Finance
Central Bank Digital Currency
Security Token Offering
DeFi

Fireside Chat with Corporate Leaders and Start-up Entrepreneurs

 2. Deployment Focus

Deployment Strategy: PoC, MVP, etc
Security considerations
Successful deployment criteria

 4. Blockchain Challenges

Cost
Scalability
Governance
Risk
Compliance
Data Privacy, and
Legal Concerns
Duration: 2 days (Total 12 hours)
Programme Dates: 10 & 11 November 2021
Venue: CUHK Business School Town Centre (Central) or Live virtual class (Zoom)
Programme Fee: HK$15,500
Faculty

Chief Operating Officer
CryptoBLK
---
Programme Details
Programme Dates: 10 & 11 November 2021

Application Deadline: 18 October 2021
Medium of Instruction: English / Chinese
Duration: 2 days (6 hours per day)
Venue: CUHK Business School Town Centre (Central) or Live virtual class (Zoom)
Programme Fee: HK$15,500
Early Bird offer: HK$14,500 (register by 4 October 2021)
"Learn together" offer: HK$14,500 (enroll in the same programme with friends)
Remarks: Two applicants must enroll together at the same time in the same programme. Therefore, this offer does not apply to enrollment of two participants at different times or for different programmes.
Alumni rate: CUHK/CUSCS/APIB Alumni can enjoy a 15% discount on the programme fee
Corporate rate: please contact our education professionals for details
Continuous Learning Offer: Additional 5%, 10% and 15% discounts will be offered to applicant who has previously completed 1, 2 and 3 programme(s) of the Digital Leadership Series for Executives within 24-month period, respectively. This offer can be used in conjunction with other promotional privileges.
---
Other Programmes in Digital Leadership Series for Executives
| | | | | |
| --- | --- | --- | --- | --- |
| 17 & 24 Apr 2021 | | From Design Thinking to Agile Product Development | | |
| | | | | |
| Dec 2021 | | Corporate Innovation & Intrapreneurship | | |
| | | | | |
| 21 & 22 Jul 2021 | | The Power Duo of AI & Big Data | | |
| | | | | |
| 4 & 5 Aug 2021 | | AI & Big Data Experiential Workshop for Executives | | |
| | | | | |
| Nov 2021 | | Platform Revolution & Breakthrough | | |
| | | | | |
| 15 & 16 Sep 2021 | | Digital Marketing & Customer Engagement | | |
| | | | | |
| 12 & 13 Oct 2021 | | Leadership and Workforce Transformation in the Digital Era | | Learn More |
Miss Teresa Chung
Phone: (852) 3943 4413
Email: execed@cuhk.edu.hk