The Programme
"What parts of the programme impressed you the most? There is no short answer for this; beautiful eye opening experience."

Participant of International Residency Programme: Asian Economy and its Financial Sector, IEB, Spain

Features of the Programme
This is a modular programme tailored for business schools seeking a study abroad module in China in their curriculum. The programme provides students with essential knowledge of China's current economic, political and business environment, and the implications for tomorrow.
A combination of lectures, presentations, corporate visits, luncheons and a China trip provide students with a balanced study and cultural experience. The programme features our international faculty and business professionals, sharing their insights into and experience of cross-cultural management in the context of Chinese culture and values.
The programme duration is flexible to accommodate your curriculum, and the schedule ranges from one week to one month. Assessment set by the CUHK faculty is available for credit-bearing programmes. We host various Asia study tours of renowned business schools and universities around the world.
Enquiry
Phone: (852) 3943 8774
Email: execed@cuhk.edu.hk
Sample Schedule
One-Week "Doing Business in China" Programme Sample

Best immersion ever. Other immersions have too many company visits and not enough lecture or vice versa. This one nailed the delicate balance between both.

Participant of EMBA International Business Residency Week, UCLA Anderson School of Management, US
Why Hong Kong
Hong Kong as Your Destination 
Culture and heritage is what sets Hong Kong apart from the rest of Asia – indeed the world.  Hong Kong is a unique fusion of Eastern and Western cultures where the old and the new live side by side.
As an international city with cultural diversity and a gateway to mainland China, Hong Kong is one of the ideal places for business schools to organise international programmes. We are the host institution for numerous Asian study tours of worldwide EMBA/MBA programmes.
Here are five reasons why Hong Kong is the Heart of Asia, Gateway to China:
1. Asia's Most Dynamic Business Center
Hong Kong is ranked first in the world for economics freedom and hosting the regional headquarters of 3,835 international companies.
2. Asia's Leading Financial Center
With a highly active IPO market, Hong Kong has one of the highest concentrations of banks in the word.
3. Gateway to China
The territory is handling one-fifth of the country's foreign trade and the largest offshore pool of Renminbi liquidity.
4. First-class Trading Hub
Hong Kong is acclaimed across the world with the world's busiest cargo airport, a leading port and state-of-the-art business infrastructure.
5. Asia's Most Enticing City
The city comprises a vibrant and varied expat community, many country parks and 50 international schools and kindergartens.
The factory visits that have been selected were of the highest level, well-differentiated and giving us an idea of the latest technology innovation currently available in the market.

Participant of International Residency Week, Imperial College Business School, London, UK

Our University Partners
We have accumulated over 40 academic partners in Europe, North and South America and Asia, such as Mannheim Business School in Germany, Carnegie Mellon University in US, Turku School of Economics in Finland, Instituto de Estudios Bursátiles (IEB) in Spain, Indian Institute of Management, Ahmedahad (IIMA) in India, Leonard N. Stern School of Business, New York University in US, Erasmus University in The Netherlands, etc.
Some Recent Partnerships
Imperial College London, UK
Due to the COVID-19 pandemic, we adapted the Residential Week for Imperial College's EMBA Programme to a live virtual one in October 2020. The programme covered topics on competitive advantages and strategies of Chinese companies, emerging technologies in China, and digital marketing and behaviours of Chinese consumers.
Despite the physical distance, students and faculty of both schools were connected closely with the help of technology. The students actively participated in the live virtual lectures and group discussion sessions. "The lecturers have been fantastic and I enjoyed the sessions very much," said one of the participants from this group. "Wish we could be there! Thank you for the presentation and case studies! Very inspiring!". What's more, the participants were amazed to experience a virtual corporate tour of Roborn, an award-winning startup in Hong Kong developing 5G Robotic Technology to promote the economic benefits of technology, while addressing social problems and improving people's livelihood. "Really fantastic, loved seeing all the different robots!" said one of the participants.
Beedie School of Business, Simon Fraser University, Canada
In 2019, APIB started organising the Applied Project Programme for the full-time MBA students from Beedie School of Business, Simon Fraser University. Apart from lecture sessions, the participants also visited Kerry Logistics, InvestHK and Hong Kong Science Park in Hong Kong.
Instituto de Estudios Bursátiles (IEB), Spain
Launched in March 2015, APIB has been organising "The International Residency Programme: Asian Economy and its Financial Sector" for Instituto de Estudios Bursatiles (IEB), Madrid, Spain. Founded in 1989, IEB is the first school to provide a Master in Stock Exchanges and Financial Markets programme in Spanish and is now a leader in financial education in Spain and the Ibero-American region.
Tepper School of Business, Carnegie Mellon University, US
The customised programme "Managing in China," jointly held by the Tepper School of Business and the Asia-Pacific Institute of Business, focused on different aspects of Asian business practices and provided insights into the role of Hong Kong as a hub for international trade and finance.
Turku School of Economics, University of Turku, Finland
Since its inception in 2009, the EMBA study tour offered by The Asia-Pacific Institute of Business has been providing the EMBA students from Turku School of Economics an intellectually stimulating course to understand the business environment and management practice in China. The programme comprises a series of lectures, reflective session, cultural and social activities, and a China trip.
Indian Institute of Management, Ahmedabad (IIMA), India
IIMA has been collaborating with the Asia-Pacific Institute of Business to organise a two-week "Doing Business in a Changing China" programme for the postgraduate executives of IIMA dating back to 2006.
APIB has partnered with different schools all over the world to provide participants with Chinese cultural and learning experience.
---
Words from Participants
We received numerous positive feedback from our programme participants over the years. Here are some of them:
"The immersive "Managing in China" programme provided an invaluable overview of the Chinese business climate, from an all-encompassing practical and cultural perspective. The knowledge and experience I gained from the excellent faculty and programmes will be an advantageous asset as I begin my post-MBA career."
Veronica Sterling
Participant of Managing in China Programme, jointly organised with Carnegie Mellon University, Tepper School of Business, US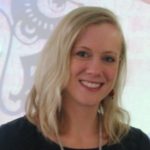 ---
"The programme was superb! CUHK-APIB did a great job facilitating seminars and company visits both in HK and mainland China to provide us insight into the business landscape in China. The faculty were of the highest caliber and taught us based on extensive industry experience. The group presentations were a good way to apply what we learned."
Ohemaah Ntiamoah
Participant of Managing in China Programme, jointly organised with 
Carnegie Mellon University, Tepper School of Business, US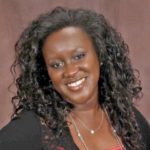 ---
"The company visit was very helpful in giving an insight of how businesses are done by a market leader in Hong Kong and China."
Participant of International Business Trip to Hong Kong, 
EADA Business School, Spain
---
"The course was remarkable. We have learned a lot about how China and Hong Kong are rising and for sure will become the No.1 economy in the world."
Daiana Garbin Leifert
Reporter, Rede Globo
Participant of FGV - CESS International Residential Programme, Brazil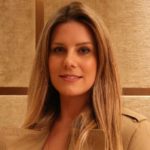 ---
"Very interesting and insightful to learn about Chinese culture and the various important elements of doing business in China.The IIMA programme at APIB, CUHK Business School provides an excellent learning experience that facilitates us to understand and apply what we have learned. The high quality of the teaching, the group work with other classmates, the interaction with CUHK MBA students, the support from APIB and the beautiful campus are the things that I found enjoyable."
Natalie Singh
Founder, Design Trail, India
Participant of International Immersion Programme, 
Indian Institute of Management, Ahmedabad, India (IIMA)
---
"I had taken a project on doing comparative analysis of Infrastructure development between India and China, and how Infrastructure development is linked to poverty alleviation and Equity. I got valuable insight into my project work from the faculty and its world class resourceful library.
The biggest insight I learnt during the stay at CUHK Business School was an insight into Chinese business culture and what psyche drives Chinese government to invest into public projects. The APIB programme was very well designed to maintain the continuity with course schedule of IIM Ahmedabad. The company visits gave insights into the major companies in the far east market.
The programme helped me in building my social and business network in Hong Kong, which proved quite useful in establishing my business in Hong Kong and China. I'd definitely recommend the CUHK Business School to anyone looking forward to advance his career especially in the Far East region."
Mrigank Ballabh Singh,
Entrepreneur (Apparel and Fashion) Participant of International Immersion Programme,  
Indian Institute of Management, Ahmedabad, India (IIMA)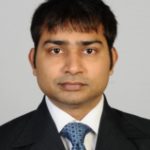 ---
"I really enjoyed the lectures! The professors did a great job of providing us the basic level knowledge about China/HK and then focused their time on answering 'so what' and 'what does this mean for us' "
Participant of MBA Capstone Study Trip, Carnegie Mellon University, Tepper School of Business, US

---
"The campus was amazing and it was great to walk around and explore."
Participant of Global Immersion: Corporate Strategy in China (Hong Kong) Programme, 
University of Michigan, Ross School of Business, US
---
Contact Us
Contact us now for a tailored programme for your institution.
Ms Rebecca Wong
Programme Manager
Email: rebeccaw@cuhk.edu.hk
Phone: (852) 3943 8774
亞太工商研究所積極扮演中國與世界各地的橋樑角色。努力促進中國企業國際化,同時致力深化國際對中國的認識和了解,打破彼此間的營商隔閡。
國際交流合作項目集中拓展國內與海外學術機構合作,提供通往中國營商或國際化的平台。項目歷年來吸引了歐洲、亞洲、北美及南美地區多所高等院校參加,相繼派送其工商管理碩士生或本科生來港學習交流,部分院校更把項目列入其課程的必修學科。
藉著亞太工商研究所多年從事國內外企業培訓及研究的經驗,項目設計貫通中西,涵蓋政經發展、商管文化、企業責任、市場改革以至個人消費模式等課題。內容針對學員對國內或海外營商情況的誤解,以實例引證。項目另一特點是到企業實地考察及訪問,直接與經商者對話,親身了解現今國內營商條件及挑戰。
---
查詢
課程經理 
黃可欣 女士 
電話: (852) 3943 8774
電郵: rebeccaw@cuhk.edu.hk
亚太工商研究所积极扮演中国与世界各地的桥樑角色。努力促进中国企业国际化,同时致力深化国际对中国的认识和了解,打破彼此间的营商隔阂。
国际交流合作项目集中拓展国内与海外学术机构合作,提供通往中国营商或国际化的平台。项目历年来吸引了欧洲、亚洲、北美及南美地区多所高等院校参加,相继派送其工商管理硕士生或本科生来港学习交流,部分院校更把项目列入其课程的必修学科。
藉著亚太工商研究所多年从事国内外企业培训及研究的经验,项目设计贯通中西,涵盖政经发展、商管文化、企业责任、市场改革以至个人消费模式等课题。内容针对学员对国内或海外营商情况的误解,以实例引證。项目另一特点是到企业实地考察及访问,直接与经商者对话,亲身了解现今国内营商条件及挑战。
---
查询
课程经理 
黄可欣 女士 
电话: (852) 3943 8774
电邮: rebeccaw@cuhk.edu.hk