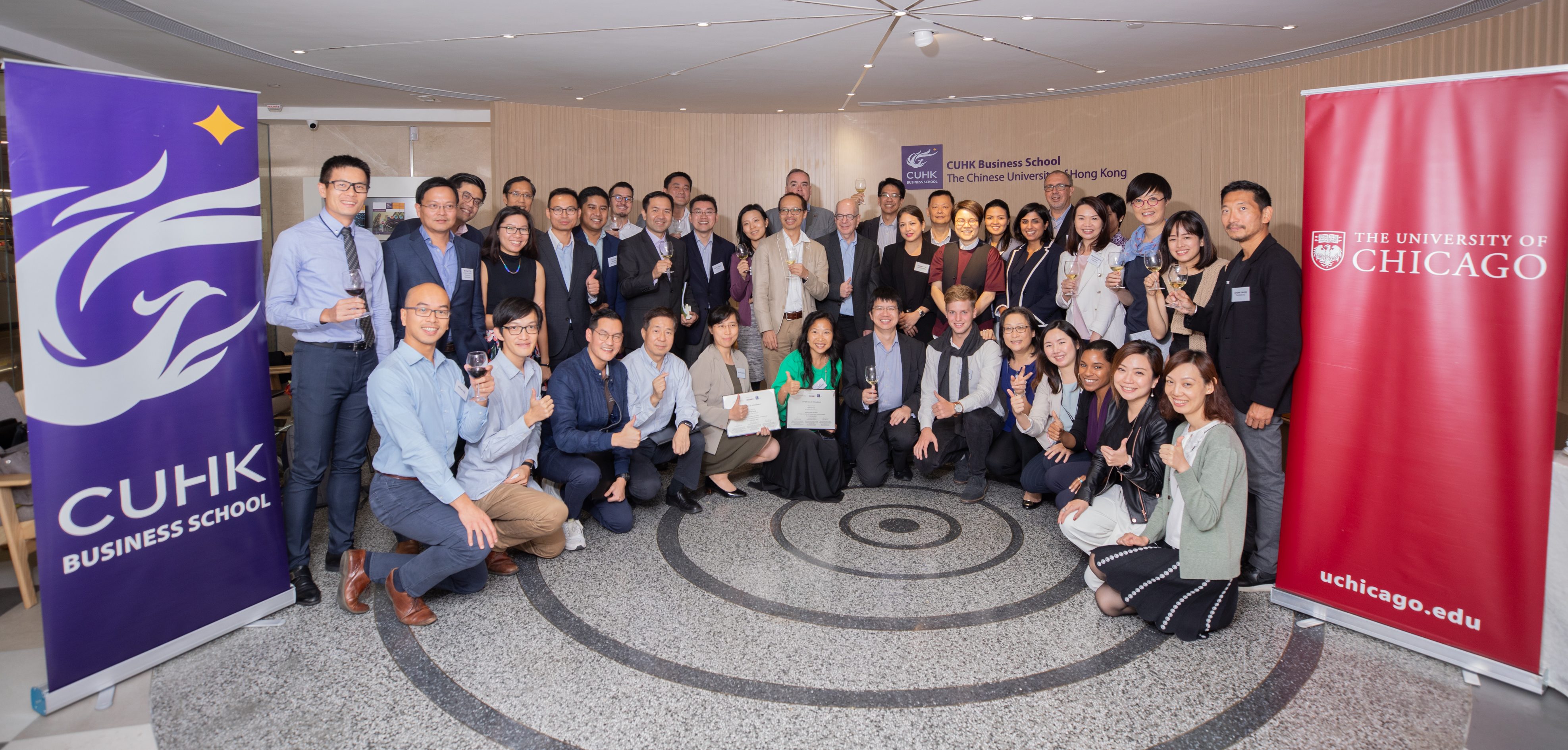 Webinar on Impact Investment
How would impact investment add value to your investment portfolio? How can impact ventures work with impact investors?  Investors in recent days become more interested in looking for investments that could address social and environmental issues across various asset classes. Jointly delivered by the faculty members from CUHK and University of Chicago and their invited guests in impact investment, the seminar will highlight the current development and trend of Impact investment in the region, and discuss how you could start this impactful journey.

Speakers
Prof Kevin Au, Associate Professor of Department of Management and Director of Centre for Entrepreneurship and Centre for Family Business, CUHK Business School
Ms Rosa Lee, Chief Investment Officer at Grand Capital Holdings Ltd
Date

Thursday, 12 March 2020

Time

17:30 (HKT, UTC+08:00)

Duration

45 minutes

Medium of instruction

English
Building Portfolio with Impact: A Workshop for Professionals and Other Stakeholders
Interesting in learning more about how to build your portfolio for impact? Attend "Building Portfolio with Impact: A Workshop for Professionals and Other Stakeholders," a two-day seminar with CUHK and University of Chicago professors sharing frameworks and skills for finding deals, doing due diligence, and building an investment portfolio for impact.

Key takeaways
Understand indepth impact ventures, impact investment, and its ecosystem;
Able to practice consulting and evaluating a social venture/project;
Write and investment proposal and pitch to investors/funding agencies;
Form an investment circle to realize real deals.
Dates

Thursday and Friday, 26-27 March 2020  Postponed to Q3 (exact dates to be confirmed)

Venue

CUHK Business School Town Centre (Admiralty) and/or the University of Chicago Francis and Rose Yuen Campus in Hong Kong (Mount Davis)

Medium of instruction

English

Program fee

Available soon

Faculty members
Prof Kevin Au, Associate Professor of Department of Management and Director of Centre for Entrepreneurship and Centre for Family Business, CUHK Business School
Priya Parrish, Chief Investment Officer of Impact Engine and Impact Investor in Residence for the Rustandy Center for Social Sector Innovation at Chicago Booth
ORGANISERS

The Asia-Pacific Institute of Business, CUHK Business School

Rustandy Center for Social Sector Innovation, the University of Chicago Booth School of Business

READ MORE ABOUT IMPACT INVESTMENT

CONTACT US
Phone: (852) 3943 4387 / (852) 3943 8772
Email: apib@cuhk.edu.hk
---
Read more about impact investment
Making Real Impacts in Your Investments

Impact investment has become a hot and trendy investment option among global investors. According to the 2018 Annual Impact Investor Survey conducted by Global Impact Investing Network, more than US$228 billion are invested in impact, which doubled last year's estimate. More and more investors have expressed their intentions to solve social challenges and for philanthropy purposes. Companies, on the other hand, have come to realize that it is equally important to seek both financial and social return.  More...