Sustainability initiatives: Challenges around Operational resilience, Cloud and ESG implementation
In today's environment, Operational Resilience tools enable market participants (MPs) to safeguard themselves from potential threats and failures, adapt, respond, recover and also learn from disruptive events. This is critical in order to minimize the impact on the delivery of its critical services and product offerings. Also, Cloud is another key area of focus that offers a number of benefits for MPs such as increased security, faster processing speeds, and lower cost. However, the over-reliance on one cloud service provider may introduce concentration risk. Finally, key sustainable ESG initiatives such as the creation of a structured approach for flushing out and measuring the downsides and upsides of external engagement are critical. Managers who know their external value at stake (eVAS) will not only know whether they have the appropriate risk mitigation strategy but are more likely to shift their organization to attain and maintain it.
Speaker:
Dr. Rajeev Chib, Asia Pacific – CAO Financial Institutions Sales & Solutions, Citigroup Global Markets Asia Limited
Moderator:
Prof. CK Chan
Programme Director, MSc FinTech, Faculty of Engineering
Professor of Practice in FinTech
Secretary, CUHK Engineering FinTech Applied Research (CEFAR) Academy
Date : 7 February 2023 (Tue)

Time : 5:20 - 6:15p.m.

Language : English

Venue : Sapphire Room, CUHK Business School Town Centre
(Unit B, 1/F, Bank of America Tower, 12 Harcourt Road, Central, Hong Kong)
About the Speaker :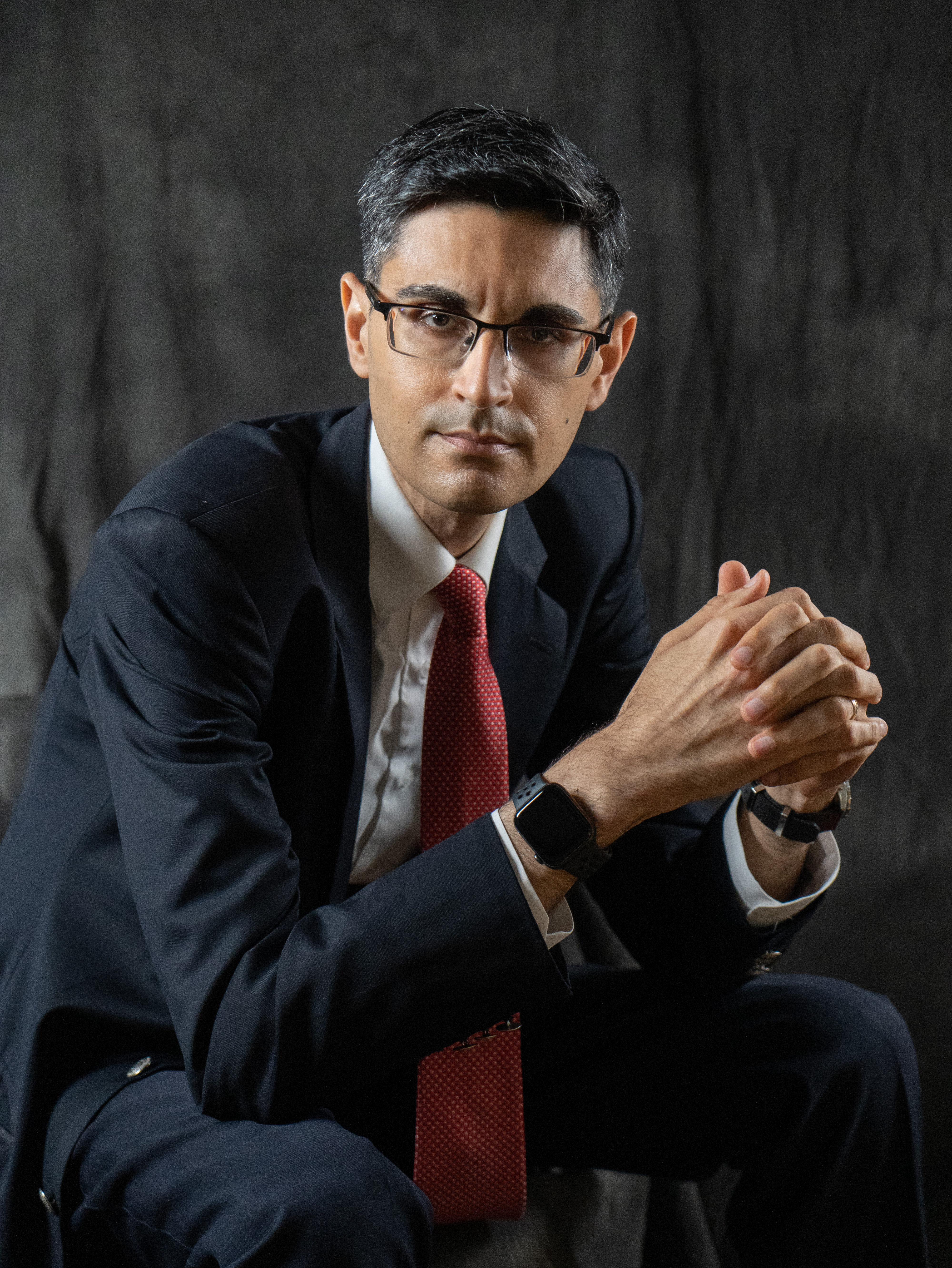 Dr. Chib is a seasoned Capital Markets professional with 27 years international experience with leading banks based in Hong Kong, New York and Toronto. He is the Asia CAO - Financial Institutions Sales & Solutions at Citi based in Hong Kong.
Dr. Chib is also passionate about Responsible Finance, ESG, Diversity & Talent. He is engaged with several committees and industry associations including the Co-Chair of the COO Markets committee at ASIFMA; FinTech Association of Hong Kong, Canadian Chamber of Commerce and various ESG and Citi Talent related task forces. He is also involved with several mentorship programs.
Dr. Chib received his Doctorate degree in Business Administration in October 2020 from City University of Hong Kong in Organizational Behaviour and leadership with a focus on the younger generation within Financial Services. He has a MBA (Executive MBA) and a BSc. in Quantitative Economics (with honors) from University of Toronto.
Learn More About Fintech Seminar Series
CONTACT US
Phone: (852) 3943 7422 / (852) 3943 8772
Email: apib@cuhk.edu.hk
---
FINTECH SERIES
The CUHK FinTech Seminar Series is co-organized by the CEFAR Academy and the Asia-Pacific Institute of Business (APIB). Industry practitioners are invited to campus to share their areas of expertise.  We see the advantage of bringing together the academia and industry experts, providing a platform to carry out fruitful and productive discussions, encourage the exchange of ideas and promote future collaboration opportunities.  CUHK students may also widen their exposure and receive some enlightenment in their career development.
Date
Details
7 February 2023 (Tue)
Topic: Sustainability initiatives: Challenges around Operational resilience, Cloud and ESG implementation

Speaker : Dr. Rajeev Chib, Asia Pacific – CAO Financial Institutions Sales & Solutions, Citigroup Global Markets Asia Limited

Moderator:
Prof. CK Chan
Programme Director, MSc FinTech, Faculty of Engineering
Professor of Practice in FinTech
Secretary, CUHK Engineering FinTech Applied Research (CEFAR) Academy

17 January 2023 (Tue)
Topic: Riding on Digital Innovation to Achieving Winning Position

Speaker : Ms. Jennifer Tan, Chief Executive, Alipay Financial Services (HK) Limited; and Executive Vice President – Strategy Development and Government Affairs, GBA of Ant Group

Moderator:
Prof. CK Chan
Programme Director, MSc FinTech, Faculty of Engineering
Professor of Practice in FinTech
Secretary, CUHK Engineering FinTech Applied Research (CEFAR) Academy

7 December 2022 (Wed)
Topic: Fintech In Algo Trading And Asset Management

Speaker : Dr. Alfred Ma, Managing Director, CASH Algo Finance Group

Moderator:
Prof. CK Chan
Programme Director, MSc FinTech, Faculty of Engineering
Professor of Practice in FinTech
Secretary, CUHK Engineering FinTech Applied Research (CEFAR) Academy

19 July 2022 (Tue)
Topic: Fintech-Banking Collaboration Using Open API - A Glimpse At Mainland And Hong Kong

Panellists :
Mr. Terry Chan, Senior Manager, Hong Kong Monetary Authority (HKMA)
Mr. Alan Cheung, Senior Director, Applied Science and Technology Research Institute (ASTRI)
Mr. Andrew Lim, Head of IT, Hang Seng China

Moderator:
Prof. Raymond Tsang, Associate Professor of Practice / Career Advisor., Centre for Financial Engineering, CUHK

17 May 2022 (Tue)
Topic: How to make reading data less terrible - a beginner's guide to leveraging financial data for decision making

Speaker : Ms. Emily Chan, Solution Specialist, Bloomberg

19 April 2022 (Tue)
Topic: Future Of Money – How Web3, FinTech And Tokens Are Re-Inventing The World

Speaker : Mr. Peter Dingle, Ecosystem and Partnerships lead, Venture Investment, Asset Management Group Asia, HSBC

15 March 2022 (Tue)
Topic: The Impact Of Technology On The Credit Rating Industry

Speaker : Mr. Dan Chan, Director, Product Specialist Group, Fitch Solutions

15 February 2022 (Tue)
Topic: A Glimpse At FinTech 2025

Speaker : Mr. Nelson Chow, Chief Fintech Officer, Fintech Facilitation Office, Hong Kong Monetary Authority

18 January 2022 (Tue)
Topic: Financial Technology And The Evolving Landscape Of Banking

Speaker : Dr. Rajeev CHIB, Asia Pacific – COO Financial Institutions Sales & Solutions, Citigroup Global Markets Asia Limited
Contact Us
Ms. Carol Yung / Mr. Eric Yu
Phone: (852) 3943 7422 / (852) 3943 8772
Email: apib@cuhk.edu.hk