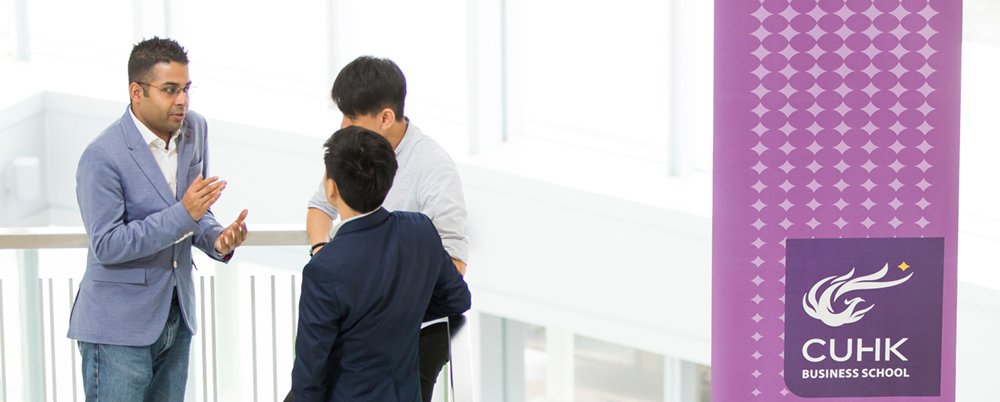 Learning with University Students Across the Globe Right at Your Home
CUHK Business School Youth Online Courses offer university students and recent university graduates of any academic background in anywhere to meet and learn with university students across the globe.
Key Benefits
Certificate of Completion ( or Certificate of Attendance for just one topic)
Designed and taught by CUHK faculty and seasoned business practitioners
Small class sizes and taught synchronously (real-time) to ensure extensive interaction with instructor and peers around the world
Two timeslots of each course are available
Course Overview
Achieving success in a career you love is one of the best things we can ask for. Getting there requires much more than chance or hard-working, it is about identifying career goals, planning the next steps, and advancing strategically towards achieving those goals while overcoming challenges and continuously growing professionally.
Learning Outcomes
Upon completion of these topics, you should be able to:
Identify relevant career options and implement a personalised career plan

Achieve greater success in important meetings, such as interviews and negotiations

Implement strategies to increase their visibility and chances for promotion

Be more successful when working remotely and have greater resilience for overcoming challenging career times

Learn how to collaborate and lead better when working with colleagues who have different working styles and backgrounds
* Elective mechanism:
In "Achieving Career Success", you are not tied up to take all the classes.  You can just select and attend the one you want and get a Certificate of Attendance.
Certificate of Completion
Certificate of Completion will be issued by the Asia-Pacific Institute of Business, The Chinese University of Hong Kong to those who attained at least 80% attendance rate of all the topics, and fulfilled online course assignment.
Eligibility
Current undergraduate/postgraduate student or recent university graduates

Competent in English (the course will be taught in English with interactive discussion throughout the lectures)

No pre-requisites
Topics
Week (Date)
Topic
Oct 7 (Wed) 7pm - 8:30pm
or
Oct 10 (Sat) 2pm - 3:30pm
Developing a career plan and advancing towards your career goals
Step by step guidance for putting together your personalised career plan and development roadmap
Oct 15 (Thu) 7pm - 8:30pm
or
Oct 17 (Sat) 2pm - 3:30pm
Develop your personal branding


Learn how to create a positive personal branding and apply proper business etiquette to help promote your career growth

Oct 21 (Wed) 7pm - 8:30pm
or
Oct 24 (Sat) 2pm - 3:30pm
Having successful relationships and meetings


Key recommendations for having successful meetings and for building strong strategic relationships

Oct 30 (Fri) 7pm - 8:30pm
or
Oct 31 (Sat) 2pm - 3:30pm
Introduction to consultancy


Getting familiarised with key consultancy skills and understand how to advance the consultancy process with your clients

Nov 6 (Fri) 7pm - 8:30pm
or
Nov 7 (Sat) 2pm - 3:30pm
Successful negotiation – Class 1


Understanding the fundamentals of good negotiation and learning how to manage negotiations pressure and dynamics

Nov 11 (Wed) 7pm - 8:30pm
or
Nov 14 (Sat) 2pm - 3:30pm
Successful negotiation – Class 2


Learning how to advance the negotiation process and how to implement key principles to help you achieve your desired negotiation outcome

Nov 18 (Wed) 7pm - 8:30pm
or
Nov 21 (Sat) 2pm - 3:30pm
Collaborating Across Different Working Styles


Recognize your own work style and learn how to adapt it when collaborating with colleagues who are different than you

Nov 25 (Wed) 7pm - 8:30pm
or
Nov 28 (Sat) 2pm - 3:30pm
Inclusive leadership


Acquire skills and knowledge to help you leverage diversity and mitigate biases from your decision making

Dec 2 (Wed) 7pm - 8:30pm
or
Dec 5 (Sat) 2pm - 3:30pm
Remote working and positive wellbeing


Learning how to succeed when working remotely and how to stay positive when facing challenging times
Assignment
Multiple Choice Questions / Fill in the Blank and Fill in Multiple Blanks / Essay Questions.
Duration : 1.5 hour for each topic
Programme Dates:
Oct 2020
Venue: CUHK eLearning Platform
Programme Fee: 
HK$620 (USD 80) - for each topic ;
HK$4,960 (USD 640) - for entire programme
Course Lecturer

Dr. Ben CAPELL

Founder and Principal of BeCap Management Consultancy
---
Programme Details
Application Deadline: Three weeks before commencement date of each class
(Places are limited and on a first-come-first-serve basis)
Medium of Instruction: English
Duration: 1.5 hour for each topic
Venue: CUHK eLearning Platform
Programme Fee:
HK$620 (USD 80) - for each topic ;
HK$4,960 (USD 640) - for entire programme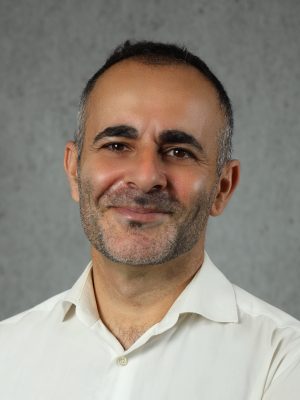 Ben Capell is the founder and managing director of BeCap Management Consultancy and a senior consultant in organizational development. He partners closely with business and HR executives to help them improve their business results through the development and implementation of outstanding people management strategies and practices. Ben's main areas of expertise include team performance, post merger integration, international collaboration, and diversity & inclusion (D&I).Ben brings close to 20 years of consultancy experience. Over the years, Ben has designed and implemented large-scale people management initiatives in a variety of global organizations. He brings unique in-house expertise from his experience at Hewlett-Packard, where he headed regional and global roles in the areas of global leadership, D&I, talent management, and employee engagement. His consultancy track record comprises a wide portfolio of successful projects with a diverse range of organizations, such as Marriott, Danone, Shangri-La, Air Products, Nike, Danfoss, Bank of America Merrill Lynch, Cathay Pacific, Merck, ExxonMobil, Gensler, AIG, Roche, Electrolux, Hollister, Emerson, Tesco, Wells Fargo, UBS, W. L. Gore, and Unilever. Ben's has lived in Hong Kong, the U.S., Japan, Israel, Spain, and Turkey, and he's managed multinational teams in a wide range of locations. He speaks various languages, including English, Hebrew, Spanish, Catalan, and Japanese.Ben is licensed psychologist and has a Ph.D. in management sciences from ESADE Business School in Barcelona (Spain). He also holds a master's degree in management sciences from ESADE, a master's degree in clinical psychology from the University of Hartford (U.S.A), and an honor B.A. in human resources management from Tel Aviv College of Management (Israel). In addition, Ben collaborates with various academic institutions, including the Chinese University of Hong Kong, Grenoble School of Management, and the Open University of Hong Kong.
CUHK Business School Youth Online Courses
| | | | | |
| --- | --- | --- | --- | --- |
| October, 2020 | | Sustainability In Business: Managing Non-Traditional Risk In The Fashion Industry | | Learn More |
| | | | | |
| October - December, 2020 | | Achieving Career Success Series | | Learn More |
| | | | | |
| October, 2020 | | How To Conduct Market Identification To Validate Your Product's Value Proposition | | Learn More |
| | | | | |
| October, 2020 | | How To Pitch Your Proposal To Your Investors Or Your Boss | | Learn More |
| | | | | |
| Summer, 2021 | | Intercultural Communication | | Learn More |
---
Contact Us
Mr. Eric Yu
Phone: (852) 3943 8772
Email: apib@cuhk.edu.hk