CUHK FinTech Seminars Bring Together Academia and Industry Experts
Financial technology has been used to automate investments, insurance, trading, banking services, risk management and many related industries. Technological disruption precipitates change and opens opportunities for new strategies. In 2020, the CUHK FinTech Seminar Series, consisting of nine seminars on different Fintech topics, brought together more than 1,500 executives, regulators and academics. Distinguished speakers from the Hong Kong Insurance Authority, HSBC, Hang Seng Bank, DBS Bank, ZhongAn Virtual Finance, Ping An Technology and Bloomberg were invited to share their areas of expertise.
---
STAY TUNE FOR OUR NEXT SEMINAR
About CUHK FinTech Seminar Series
Co-organised by the Asia-Pacific Institute of Business (APIB) and the CEFAR Academy, the CUHK FinTech Seminar Series aims to promote financial technology education in town. It provides a platform for productive discussions, encourages the exchange of ideas, and promotes future collaboration opportunities. CUHK students also benefited from widening their exposure and gaining insights into their career development.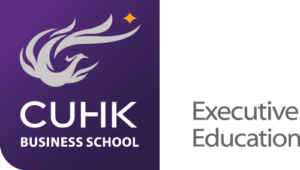 ---
2021 Event Highlights
Role of API and Data in FinTech Ecosystem
| | | |
| --- | --- | --- |
| Further to the roles of API and data in FinTech Development and HASE's data collaboration with HKSTP, The fireside chat has also include, how the industry leverage Open Innovation, how to prepare the mindset and skillset for open innovation and HASE as showcase of Open Innovation, and share its vision. | | Learn More |
Watch the video extracted from the webinar:
Transparency In Artificial Intelligence
| | | |
| --- | --- | --- |
| Artificial Intelligence might sound abstract and technical, especially for those without relevant background. Aiming to resolve the issue, IBM has developed a new tool, AI FactSheet to enhance its transparency and governance. In this Webinar,  John Richards from IBM Research has introduced their powerful tool, and explained on how it works and how it can help. | | Learn More |
Watch the video extracted from the webinar:
---
Past Events in 2020
 

Date

Details

Jan 14, 2020 (Tue)
Topic: Virtual Banking – a FinTech's Perspective
Speaker: Mr. Ken Lo, Founding member of ZhongAn Virtual Finance Ltd.
Mar 25, 2020 (Wed)
Topic: The Digital Evolution of Private Markets and Their Importance for Innovation-Driven Growth Economies

Speaker: Dr. Florian M. Spiegl, Co-Founder & COO, FinFabrik

May 6, 2020 (Wed)
Topic: Cyber Identity and Digital Assets in a Roller Coaster Market

Speaker: Ms. Frankie TAM, International Technology Lawyer

Jul 21, 2020 (Tue)
Topic: Open API in Commercial Banking

Speaker: Mr. Cliff L. Chan, Director, Digital & Channels, Commercial Banking, HSBC

Sep 22, 2020 (Tue)
Topic: Banking Solutions using Modern Technologies

Speaker: Mr. Eugene Huang, General Manager, Ping An Technology(Shenzhen) Co., Ltd.

Oct 6, 2020 (Tue)
Topic: The Backbone of Financial Markets – Data and Related Technologies

Speaker: Ms. Emily Chan, Corporate and Commodities business, Bloomberg

Oct 20, 2020 (Tue)
Topic: Agile Transformation at Enterprise Level – A Case Study

Speaker: Mr. Nike Kong, Chief Information Officer, Hang Seng Bank

Nov 17, 2020 (Tue)
Topic: Insurtech Development Amid Covid-19

Speaker: Mr. Erwin Chak, Policy and Development Division, Insurance Authority

Dec 1, 2020 (Tue)
Topic: FinTech Trends And Opportunities In APAC Region

Speaker: Ms Brit Blakeney, Executive Director, Innovation and Ecosystems, Consumer Banking Group, DBS Bank
---
Contact Us
STAY TUNE FOR OUR NEXT SEMINAR
CONTACT US
Ms Joey Kar
Phone: (852) 3943 7438
Email: apib@cuhk.edu.hk
金融科技研討會
(以下課程內容只提供英文版本)
11月17日(星期二)

17 November, 2020 (Tue)

Insurtech Development Amid Covid-19

Speaker: Mr. Erwin Chak,  Policy and Development Division, Insurance Authority

Learn More

---

---

---

12月1日 (星期二)

1 December, 2020

(Tue)

FinTech Trends and Opportunities in APAC Region

Speaker: Ms Brit Blakeney, Executive Director, Innovation and Ecosystems, Consumer Banking Group, DBS Bank

Learn More
---
聯絡我們
電話: (852) 3943 7430
電郵: apib@cuhk.edu.hk