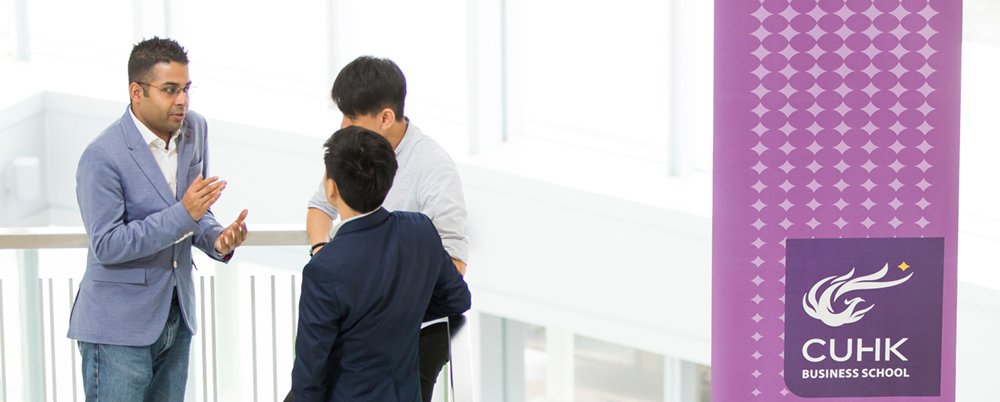 Learning with University Students Across the Globe this Summer Right at Your Home
CUHK Business School Youth Online Courses offer university students and recent university graduates of any academic background in anywhere to meet and learn with university students across the globe.
Key Benefits
Certificate of Completion
Designed and taught by CUHK faculty and seasoned business practitioners
Small class sizes and taught synchronously (real-time) to ensure extensive interaction with instructor and peers around the world
Two timeslots of each course are available
Course Overview
Achieving success in a career you love is one of the best things we can ask for. Getting there requires much more than chance or hard-working, it is about identifying career goals, planning the next steps, and advancing strategically towards achieving those goals.
Interested in setting your career for success and not knowing how to start?
Join us to the course where you will learn key skills and knowledge to help you achieve your career goals. The interactive course will include lectures, group activities, individual reflection activities, role-plays, a one-on-one coaching session, and more. The course will assist you in being more strategic in developing your career, whether you are looking for your first job or are already in your early career phases, and thinking of your next step. The program will guide you to build your career plan, provide advice on how to accelerate your growth, assist you in getting ready for interviews, and cover contemporary topics such as remote working.
Learning Outcomes
Upon completion of this course, you should be able to:
Identify relevant career options and implement a personalised career plan

Achieve greater success in important meetings, such as interviews and negotiations

Implement strategies to increase their visibility and chances for promotion

Be more successful when working remotely and have greater resilience for overcoming challenging career times
Certificate of Completion
Certificate of Completion will be issued by the Asia-Pacific Institute of Business, The Chinese University of Hong Kong to those who attained at least 80% attendance rate and fulfilled online course assignment.
Eligibility
Current undergraduate/postgraduate student or recent university graduates

Competent in English (the course will be taught in English with interactive discussion throughout the lectures)

No pre-requisites
Topics
Week
Topic
Week 1
Developing a career plan and identifying career goals
A step by step guidance for putting together your personalised career plan and development roadmap.
Week 2
Having successful meetings
Learning key recommendations for having successful meetings, with particular attention to interviews and negotiations.
Week 3
Increasing your promotability
Understanding how to accelerate your career path by building strategic relationships & establishing a strong personal brand.
Week 4
Remote working and increasing your resilience
Learning how to succeed when working remotely and how to stay positive during challenging times.
Assignment
Video-based group presentation and questions.
Duration : 8 hours in 4 consecutive weeks
Programme Dates:
22 Aug, 29 Aug, 5 Sep & 12 Sep 2020
Venue: CUHK eLearning Platform
Programme Fee: 
HK$2,250 (USD 290)
Course Lecturer

Dr. Ben CAPELL

Founder and Principal of BeCap Management Consultancy
---
Programme Details
Course Date & Time: 22 Aug, 29 Aug, 5 Sep & 12 Sep 2020
Class A: 09:30-11:30 (UTC/GMT +8 hours)
Class B: 16:00 - 18:00 (UTC/GMT +8 hours)
Application Deadline: 27 July 2020
(Places are limited and on a first-come-first-serve basis)
Medium of Instruction: English
Duration: 8 hours in 4 consecutive weeks
Venue: CUHK eLearning Platform
Programme Fee: HKD 2250 (USD 290)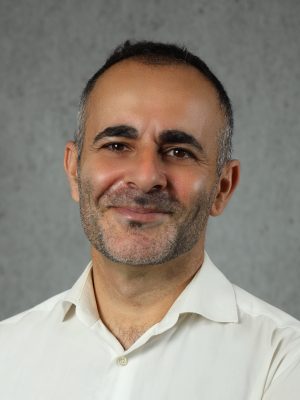 Ben Capell is the founder and managing director of BeCap Management Consultancy and a senior consultant in organizational development. He partners closely with business and HR executives to help them improve their business results through the development and implementation of outstanding people management strategies and practices. Ben's main areas of expertise include team performance, post merger integration, international collaboration, and diversity & inclusion (D&I).Ben brings close to 20 years of consultancy experience. Over the years, Ben has designed and implemented large-scale people management initiatives in a variety of global organizations. He brings unique in-house expertise from his experience at Hewlett-Packard, where he headed regional and global roles in the areas of global leadership, D&I, talent management, and employee engagement. His consultancy track record comprises a wide portfolio of successful projects with a diverse range of organizations, such as Marriott, Danone, Shangri-La, Air Products, Nike, Danfoss, Bank of America Merrill Lynch, Cathay Pacific, Merck, ExxonMobil, Gensler, AIG, Roche, Electrolux, Hollister, Emerson, Tesco, Wells Fargo, UBS, W. L. Gore, and Unilever. Ben's has lived in Hong Kong, the U.S., Japan, Israel, Spain, and Turkey, and he's managed multinational teams in a wide range of locations. He speaks various languages, including English, Hebrew, Spanish, Catalan, and Japanese.Ben is licensed psychologist and has a Ph.D. in management sciences from ESADE Business School in Barcelona (Spain). He also holds a master's degree in management sciences from ESADE, a master's degree in clinical psychology from the University of Hartford (U.S.A), and an honor B.A. in human resources management from Tel Aviv College of Management (Israel). In addition, Ben collaborates with various academic institutions, including the Chinese University of Hong Kong, Grenoble School of Management, and the Open University of Hong Kong.
Other Programme in CUHK Business School Youth Online Courses
| | | | | |
| --- | --- | --- | --- | --- |
| | | | | |
| August, 2020 | | Sustainability in Business: Managing Non-Traditional Risk in the Fashion Industry | | Learn More |
| | | | | |
| August, 2020 | | Intercultural Communication | | Learn More |
---
Contact Us
Mr. Eric Yu
Phone: (852) 3943 8772
Email: apib@cuhk.edu.hk