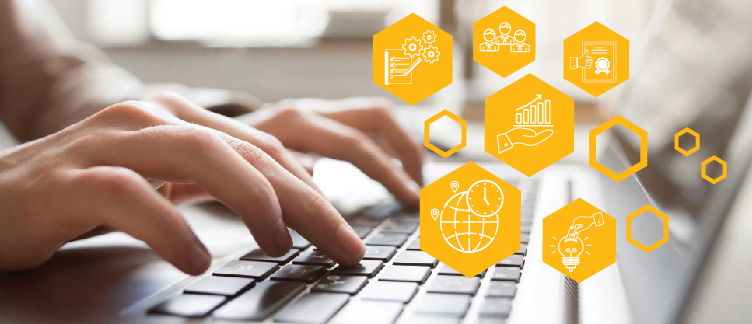 Self-Paced Online Programme For Executives
Accounting and Finance in Practice
Exploring the diverse financial challenges facing today's decision-makers, Financial Management for Senior Manager is a comprehensive introduction to accounting and financial analysis. It aims to give executives who are not financial specialists an understanding of the financial consequences of strategic decisions and to equip them with tools to integrate the financial approach into their decision-making. This module is designed to increase participants' skills in communicating effectively with those in finance and accounting to ensure that the organization's functions are better integrated, significantly boosting the company overall value.
---
Course Outline
Fundamental Concepts of Contemporary Financial Management
Financial Statements
Accounting Concepts
Business Analysis
Communication with Stakeholders
Analyzing Financial Performance
Understanding financial ratios
Evaluating financial performance
Making Managerial Decisions
Financial budgeting and forecasting
Determine the cost and profit of business decisions
Studying on Financial Statements of Various Corporations
---
Who Should Attend
This course is designed for business leaders and professionals in all industries and functions.  No pre-requisite is required.
Take a Step Forward With Us
Learn More About Our Programme
Faculty

Mr. Simon Lee

Honorary Institute Fellow

The Asia-Pacific institute of Business,
CUHK Business School
---
Course Details
Course: Accounting and Finance in Practice
Course ID: AFP - 106
Medium of Instruction: Cantonese with English Materials
Duration: A series of self-paced video sessions for overall about 2 hours. Recommending an additional 2-3 hours self-directed learning on other materials including readings and assignments
Course Fee: HK$2,100 / person
• Corporate rate: Please contact our education professionals for details. Tailor-made course design is ready for corporate/organisation, let us know your ideas.
• Alumni rate: CUHK/CUSCS/APIB Alumni can enjoy a 15% discount on the course fee.
• Continuous Learning Offer: Additional 5%, 10% and 15% discount will be offered to applicant who has previously completed 1, 2 and 3 course(s) of the Self-Paced Online Programme for Executives within 24-month period, respectively.
• Upon successful completion of any self-paced online course, 15% discount is available when applying Digital Leadership Series for Executives.
• Upon successful completion of any self-paced online course, you will also be eligible as an Associate Member of CUHK Business School Alumni who is part of the school's network for future events organized by the CUHK Business School Alumni Office.
Registration Deadline: Enrollment is open round the year
---
Other Self-Paced Online Courses
| | | | | |
| --- | --- | --- | --- | --- |
| | | Accounting And Finance In Practice | | Learn More |
| | | | | |
| | | Current Fintech Trends | | Learn More |
| | | | | |
| | | The Science of Social Influence and Its Application (Part I) | | Learn More |
| | | | | |
| | | The Science of Social Influence and Its Application (Part II) | | Learn More |
| | | | | |
| | | The Science of Social Influence and Its Application (Part III) | | Learn More |
| | | | | |
| | | Winning with Digital Leadership | | Learn More |
| | | | | |
| | | Emerging Technologies for Business | | Learn More |
| | | | | |
| | | Intrapreneurship And Disruptive Innovation | | Learn More |
| | | | | |
| | | Strategic Thinking For Value Creation And New Initiatives | | Learn More |
| | | | | |
| | | Global Supply Chain Strategy Under Trade Barriers (Chinese) | | Learn More |
---
---
Contact Us
Miss Sherry Lui
Phone: (852) 3943 7425
Email: apib@cuhk.edu.hk