Programme Overview
This Mini-MBA in Innovative Leadership is an intensive, two-month, multi-modular, non-credit bearing programme specially designed to help you transform your career and revolutionize how you work. You will quickly develop MBA critical thinking, tactical behavior and innovate dynamic strategies which really work in practice. This is the knowledge that will immediately benefit your personal and professional development, as well as improve your performance in the workplace.
Key Benefits
| | |
| --- | --- |
| Gain valuable skills | This course will increase your confidence and managerial abilities, particularly in terms of strategic change management, leadership, digital innovation, creativity, customer relationship, financial management and team development. |
| Turn theory into practice | You will learn how to apply theories and best practices in your current role through simulations, role playing, case studies and discussions. |
| Certificate of Attendance | After successfully completing the course, you will be awarded a Certificate of Attendance for Mini-MBA in Innovative Leadership. |
Schedule: Saturdays during 9:30am – 12:30pm & 2:00 – 5:00pm
Venue: Cheng Yu Tung Building, CUHK Shatin Campus
Programme Fee: HK$47,500
---
Who Should Attend
Managers with technical, scientific or specialist background or entrepreneurs of leading companies and organizations who need to refresh and develop their business knowledge to support their future career.
---
Programme Curriculum
Finance for Senior Managers (1 day)
Transforming Customer Experiences (1day)
High Performance Leadership (1 day)
Emerging Tech & Business Innovation (1 day)
Design Thinking: From Design Thinking to Agile Product Development (2 days)
---
FACULTY
Prof. Charm has over 30 years of management, marketing, entrepreneurship, consulting and executive education experience in innovation and technology industry. He held senior management positions in leading multinational, Hong Kong and mainland enterprises including Cyberport, HSBC, IBM, Oracle, Kingdee and Jardine Pacific. Prof. Charm is currently an associate professor in CUHK Business School where he cultivates the next generation of digital leaders and entrepreneurs. He also chairs and advises a few elite AI/Big Data and FinTech start-ups in Asia.Prof. Charm has been actively cultivating the start-ups ecosystem in Hong Kong and Asia. When he was the Chief Public Mission Officer of Hong Kong Cyberport, Prof. Charm led his team to establish and cultivate a world-leading digital tech ecosystem in Hong Kong with 1,200+ digital tech companies from 30+ countries where 300+ are FinTech companies and at least 3 are unicorns now. He was the Head Judge of 2019 HK ICT Awards – FinTech Award as well as the final judge of the most influential start-ups competitions such as MIT Technology Review Innovators Under 35 APAC, Alibaba JumpStarter, HSBC x HKET Innovative Business Award, Elevator Pitch, TechCrunch, etc.Prof. Charm specialises in AI/Big Data, FinTech, Innovation and Entrepreneurship, Digital Strategy, Leadership and Transformation. He has been empowering enterprises to transform to the digital economy in various ways. It includes advising senior management on digital transformation, bringing in innovations from start-ups to match corporate needs, co-organizing innovation labs, accelerators, competitions and hackathons with corporates, and delivering best practices training to corporates.Prof. Charm serves the community and industry through participating in professional and business associations. It includes Hong Kong Institute of Bankers, Hong Kong Retail Management Association, Hong Kong Consumer Council, Hong Kong GS1, Institute of Financial Technologists of Asia, CityU, HKTDC, HKGCC, Dongguan High-Tech Industry Association, Taipei Foundation of Finance, Malaysia MDEC, Macao UST, etc.Prof. Charm received 2018 Outstanding Doctor of Business Administration Alumni Award from the CityU and 2015 Best Teacher Award from Institute for China Biz, HKU SPACE. He also completed senior executive programmes from Harvard and UC-Berkeley, and AI/Big Data programme from MIT.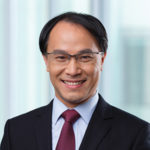 Mr. Simon LEE is a CPA and a chartered financial practitioner.  He is now Co-Director, International Business and Chinese Enterprise Program at CUHK Business School and Senior Lecturer at the School of Accountancy of the Chinese University of Hong Kong.He is an experienced teacher, leader of training classes and speaker of seminars in personal finance, investment and accounting.  Some of the clients include Bank of China, AIA, Prudential, Manulife, ING, FWD, BCT, DP World, AAT, Metroradio, Social Welfare Department, ET College, HSBC, Standard Chartered Bank, DBS Bank, Bank of Tokyo, Citibank, Tung Wah Group of Hospitals and Po Leung Kuk. Besides conducting training and seminar, he wrote several books including 『理財有辦法』, 『理財有道』, 『備戰CFP考試-稅務策劃篇』, 『慳出你的第一桶金』, 『聰明借來創富錢』, 『讓退休金逆市增值』 and 『征服通脹 — 增值資產32個運算常識』.
Prof. Larry Poon is the director and management consultant of a wide range of companies in the Asia-Pacific region. Currently he also holds the position of Honorary institute fellow of The Asia-Pacific Institute of Business and the Adjunct Associate Professor of the Department of Marketing, The Chinese University of Hong Kong (CUHK).Prof. Poon obtained his MBA from the University of Hull, UK, and holds a Bachelor's Degree in Mathematics with double minor in Economics and Marketing at the CUHK. Serving as a facilitator and lecturer for a number of programs, he is teaching strategic management-related and marketing-related subjects for the Master of Science in Global Business; Master of Science in Marketing, MBA program and Global Executive MBA program of CUHK. To recognize his training and teaching quality, he has won the outstanding teaching award of the Master of Science in Marketing from 2001 to 2010.
Prof. Bernard Suen has worked in the ICT and Creative industries for almost thirty years with domestic, PRC, and international consulting and management experiences, specializing in innovation strategy, ICT system integration, and operations. In 2010, he co-founded InTechnigence Limited, an e-Learning and school administration system service provider based in Hong Kong. Currently, he is the Project Director of CUHK Center for Entrepreneurship and Adjunct Associate Professor of Department of Management, CUHK Business School.Since 2001, Bernard has taught courses in new media, entrepreneurship, management for creative industries, and design thinking for The Chinese University of Hong Kong. He is currently a Project Director at Center for Entrepreneurship and Adjunct Associate Professor at the Department of Management, The Chinese University of Hong Kong. He is also a consultant and training instructor for Hong Kong Design Centre, Hong Kong Science and Technology Parks Corporation, and Cyberport Management Company Limited.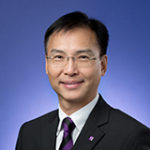 Dr. Johnny Wan is an honorary institute fellow in the Asia Pacific Institute of Business at The Chinese University of Hong Kong (CUHK) and a management consultant with over 25 years in various management positions in academic, public and commercial sectors. Dr. Wan was Associate Professor in Management at CUHK, conducting research and teaching courses in both undergraduate and MBA levels in strategic management and HR development. After that, he joined Hong Kong Police as a training superintendent. In 2007, Dr. Wan took on an executive role as Director, Learning & Development in Hong Kong Disneyland Resort, responsible for Disney University as well as talent development in Hong Kong. Then in August 2009 till August 2012, Dr. Wan returned to CUHK, as Director of Industry Liaison in the School of Hotel and Tourism Management, mainly engaged in the implementation of the teaching hotel project and the management of the Hyatt Learning Center at CUHK.Dr. Wan holds a bachelor degree in mechanical engineering from the University of Ottawa in Canada, an MBA degree from the University of Hong Kong, and a PhD degree in management from Louisiana State University in USA. Dr. Wan is currently a Fellow member in the Hong Kong Institute of Human Resource Management and a Certified Management Consultant. He is also a certified practitioner in MBTI, NLP and Enneagram; and an Honorary Advisor as well as master trainer on Coaching with Empathy in the Hong Kong Police College.
---
Programme Details
Programme Schedule:
Module
Date
Duration
Module 1
9 Oct 2021 (Sat)
1 Day
Module 2
23 Oct 2021 (Sat)
1 Day
Module 3
30 Oct 2021 (Sat)
1 Day
Module 4
6 Nov 2021 (Sat)
1 Day
Module 5
13 Nov 2021 (Sat)
20 Nov 2021 (Sat)
2 Days
Application Deadline:  30 Sep 2021
Schedule: Saturdays during 9:30am – 12:30pm & 2:00 – 5:00pm
Duration : Total 36 hours (All modules are compulsory. To pass the modules, participants have to achieve at least 80% class attendance for each module. )
Medium of Instruction: English / Chinese
Venue: Executive Education Suite, 1/F, Cheng Yu Tung Building, The Chinese  University of Hong Kong (Shatin Campus)
Programme Fee: HK$47,500
Early Bird offer: HK$41,800 (by 2 Sep 2021)
"Learn together" offer: HK$41,800 (enroll in the same programme with friends)
Remarks: Two applicants must enroll together at the same time in the same programme. Therefore, this offer does not apply when enrollment of two participants at different times or for different programmes.
Alumni rate: CUHK/CUSCS/APIB Alumni at HK$40,350
Corporate rate: please contact our education professionals for details
The fee includes :
Design, development and delivery of the programme conducted at CUHK
Tuition, teaching materials and refreshment
The use of fully equipped executive education classroom and breakout rooms during the programme
Certification of attendance awarded by The Asia-Pacific Institute of Business, The Chinese University of Hong Kong
---
Other Programmes for Executives
| | | | |
| --- | --- | --- | --- |
| 2021 | | Digital Leadership Series for Executives | |
| | | | |
| --- | --- | --- | --- |
| 2021 | | Self-Paced Online Programmes For Executives | |
---