Programme Overview
Programme Synopsis
Sustainability and ESG have gained great traction in recent years, with many businesses have already begun to integrate sustainability within their organizational structure and business strategies. Plethoras of governments have also pledged to reach carbon neutrality by 2050, and the constant creation of green jobs has seen the CAGR of the global green technology and sustainability market projected to reach 20.6%. But do we have the green talent necessary to sustain the demand?
In line with the Hong Kong Climate Action Plan 2030+ and its goal to build a Greentech and Green 'ecosystem', this program jointly offered by CUHK Business School and GoImpact Capital Partners enhances participants' sustainability knowledge and upskills them to be future-ready for the transition to a carbon-resilient world. In addition, as the Great Bay Area (GBA) is well positioned to spur green development in both Hong Kong and China, it is imperative to be familiar with the latest trends and developments of green policies in China and the GBA.
The Advanced Certificate of Sustainability covers a wide range of topics that provides participants with a well-rounded knowledge of key sustainability topics, including climate change, supply chains, circular economy, sustainable finance, and the importance of ESG on business. Participants will be introduced to global sustainability initiatives, reporting standards, and corporate sustainability concepts and strategies to be equipped with the ability to comply with increasingly stringent sustainability requirements.
To obtain a holistic understanding of various sustainability-related issues, Participants are strongly encouraged to complete the 'Advanced Certificate of Sustainability'. However, this programme also offers two distinct pathways, to cater to different industry-specific needs and skills. 'Certificate of Sustainable Finance for Professionals' is tailored for the finance sector while 'Certificate of Sustainability for Corporate Executives' cuts across the corporate sectors in relation to the pertinent net-zero journey and supply chains.
Programme Learning Objectives
At the end of the course, participants will:
Attain holistic knowledge of sustainability and be equipped with the knowledge to apply sustainability-related frameworks within the organisation
Learn the importance of a circular economy and the features of sustainable supply chains
Understand trends and strategies of sustainable finance
Obtain an overview of the environmental policies in China, as well as its progress, challenges, and future outlook regarding sustainable development
Recognize the consequences of the degradation of natural resources and biodiversity loss and the risks that arise from them
Understand the controversies and limitations of ESG ratings and their impact on business
Certificate of Sustainability for Corporate Executives
Synopsis:
The past decade has seen climate change, deforestation, and consumption bringing detrimental environmental, socioeconomic, and infrastructural changes in all parts of the world. Thus, there is an urgent need for both public and private sectors to integrate sustainability as an essential part of how businesses and institutions operate to ensure the needs of future generations are met.
This introductory module on sustainability informs participants of the basics of climate change and its impact, as well as sustainability issues and global initiatives. It also offers a preview of sustainability-related risks and outlines how sustainable development has progressed globally and in Hong Kong.
Learning objectives:
At the end of the module, participants will:
Be able to give an overview of the evolution and definition of the concept of sustainability, ESG (Environment, Social and Governance) issues and the UN SDGs (Sustainable Development Goals)
Differentiate between sustainability, ESG, and CSR (Corporate Social Responsibility)
Understand global warming and biodiversity loss and the impact they have on ecosystems, economy, and society
Be able to explain what greenhouse gas is and the associated key metrics on its emissions, as well as concepts of carbon management and net zero transition
Understand sustainability-related risks and coping mechanisms, including physical and transitional risks
Understand the basic cooperative frameworks underpinning sustainable development such as IPCC, Kyoto Protocol, Paris Agreement, UNFCC, and Ocean 20
Understand the meaning and breakdown of the Shared Socioeconomic Pathways (SSPs)
Obtain an up-to-date overview of sustainable development globally and in Hong Kong
Synopsis:
Sustainability is imperative to ensuring the survival and well-being of humankind, now and in the future. To succeed in our sustainability transition requires changes to the core systems of our society to protect biodiversity and our Earth's finite natural resources.
This course offers a panoramic overview of resource consumption and introduces participants to planetary boundaries, current resourcing challenges, and how climate change, biodiversity loss and humanity have affected natural resources. It also equips participants with an in-depth understanding of environmental impact assessments and potential solutions to overcome resourcing challenges.
Learning objectives:
At the end of the module, participants will:
Understand the current situation of resource consumption and grasp the concepts of planetary boundaries and Doughnut Economics
Gain a thorough understanding of global biodiversity resources and their impact on agriculture
Be able to explain the knock-on effects that climate change, biodiversity loss, and humanity have on natural resources
Be able to describe current resourcing challenges and its socio-economic impacts
Explore potential solutions to resourcing issues, such as climate-smart agriculture and natural resource management
Have the ability to conduct environmental impact assessments
Synopsis:
This course will provide a systematic understanding of China's environmental and climate policies. It will first examine China's major environmental and climate issues, including indoor and outdoor air pollution, water shortage and pollution, soil pollution, waste management, desertification & deforestation, climate change, energy transition and carbon neutrality. The organization of China's environmental and climate governance will then be explored. Environmental/climate goals, policy making and implementation will be investigated to understand their roles, challenges and solutions in China's specific context. Major policy instruments will also be introduced to tackle those environmental and climate issues in reality.
Learning Objectives:
At the end of the module, participants will:
Comprehensively understand China's major environmental and climate issues, their past trajectories, current statuses and potential future scenarios;
Recognize China's organization of environmental and climate governance, the relationship between the central and local governments, and the functions of environmental authorities;
Discern the roles of goals and policies in China, policy making and implementation, their challenges and solutions;
Systematically investigate major environmental and climate policy instruments in domestic practice and international treaties, their effectiveness and efficiency.
Synopsis:
In recent years, a number of organisations have fallen victim to supply-chain vulnerabilities and disruptions, and businesses are increasingly acknowledging the need for a more sustainable supply chain for risk mitigation. As the world slowly begins its transformation into a carbon-resilient world, it is clear that our current linear economy must also transition into a circular economy to reduce environmental pressure and become more resilient.
This course focuses on two main areas: 1) the importance of sustainable supply chains in managing risks and achieving decarbonization, and 2) adopting a circular economy mindset to improve resource efficiency. Participants will also be equipped with practical knowledge in supplier management, monitoring, and evaluation.
Learning objectives:
At the end of the module, participants will:
Obtain knowledge of supply chain carbon footprints in key industries
Learn to assess and manage sustainability-related risks in supply chains
Understand the importance of supply chain transparency
Develop an understanding of how to operate a sustainable supply chain through supplier management
Gain an understanding of what a circular economy is and its importance
Understand the relevant frameworks for a circular economy
Learn how to integrate supply chain sustainability and circular economy concepts into business strategies
Key Benefits
Certificate of Attendance will be awarded to participant upon completion of the program
Becoming an Associate Member of CUHK Business School Alumni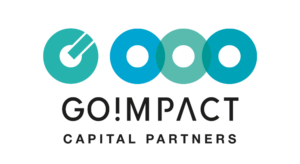 Schedule: 9:30am – 12:30pm & 2:00 – 5:00pm
Venue: CUHK Business School Town Centre, Admiralty
Programme Fee: HK$59,500
---
Who Should Attend
Professionals who want to understand how the global financial industry is rapidly changing to address the climate crisis and other aspects of sustainability. Corporate executives, finance professionals, and sustainability and ESG practitioners who want to upskill and build the skillsets essential for career advancement given the trajectory of incorporating ESG into all aspects of business operations and investment decisions.
---
---
Programme Details
Application Deadline:  19 May 2023
Schedule: 9:30am – 12:30pm & 2:00 – 5:00pm
Duration : Total 42 hours (All modules are compulsory. To pass the modules, participants have to achieve at least 80% class attendance for each module. )
Medium of Instruction: English
Venue: CUHK Business School Town Centre, Admiralty
Programme Fee: HK$59,500
Early Bird offer: 55,335 (by 26 April 2023)
Alumni rate: CUHK/CUSCS/APIB Alumni at HK$53,550
Corporate rate/Group rate: $50,575 (4 or more concurrent registrations)
The fee includes :
Design, development and delivery of the programme conducted at CUHK
Tuition, teaching materials and refreshment
The use of fully equipped executive education classroom and breakout rooms during the programme
Certification of attendance awarded by The Asia-Pacific Institute of Business, The Chinese University of Hong Kong
---
---
Other Programmes for Executives
| | | | |
| --- | --- | --- | --- |
| 2023 | | Digital Leadership Series for Executives | |
| | | | |
| --- | --- | --- | --- |
| 2023 | | Self-Paced Online Programmes For Executives | |
---