We customise education programmes to meet the organization's unique set of needs and challenges.
Our Strengths
Organization Focus: 

Design Relevance:

Industry Capability: 

Outstanding Faculty: 

Programme designed with organization's specific challenges, opportunities and needs

Highly integrated learning solutions designed for immediate application in business

Deep understanding of industry practices and issues as catalysts for organizational transformation

Course design based on industry knowledge from working with leading organizations and experienced faculty
Every organization has its unique set of needs and challenges
---
The Transformational Impact
| | |
| --- | --- |
| Corporate: | Reinvent your business model and shape your organizational culture to support new strategies |
| Team: | Transform and synergize the team to explore business opportunities |
| Individual: | Evolve high-potential managers into capable future leaders |
---
The Collaborative Approach
We work closely with your organization to develop strategic solutions for your business challenges. Our partnerships are characterized by collaboration between world-renowned faculty and senior executives to assure relevance and maximum impact. Each custom programme offers best practices, case analysis, group exercises and tools that collectively empower leaders to think strategically and apply their knowledge and new skills at the workplace. Every aspect of the programme, from the curriculum to the learning materials to the group assignments, is carefully designed to maximize the programme's impact for your organization.
---
In-depth Industry Experience
For over two decades, we worked with organizations to transform their business and their leaders across a wide variety of Industries, both multi-national and local, including:
Banking and Financial Services
Industrial, Engineering and Energy
Logistics and Transportation
Pharmaceutical and Healthcare
Public Services
Real Estate and Hospitality
Retail and Consumer
Technology and Telecommunication
Conglomerates
Professional Bodies
---
Company Case Studies
Case I: 
Client A: A multi-national professional services company put in an effort to provide management to innovate proactively in strategic plan and achieve performance goals in a changing world
The Context
The organization is facing a baffling mix of professional challenges, keen competition and demanding needs of stakeholders. It is of foremost importance for an organization to develop and retain strong leaders with visionary mind and capability to lead a high performance team.
The Objectives
Improve understanding of challenging needs and demands associated with changing operating environment
Enhance organizational capabilities through linking the program in virtual module with business results
Develop participants with new behaviors, skills and tactics that are essential in the effective and open communication between different units and stakeholders
Provide participants with a platform of professional development
The Solution
This programme adopts a highly interactive approach with a mixed us of seminars, case studies, management games, role plays and group discussions. It is a cross-functional development program, consisting 3 modules at three locations, ie Hong Kong, Singapore and France, providing the team with an international exposure to different offices, and hence strengthening their sense of belongings to the group organization. Part of the programme would be conducted by Company Management Team, delivering corporate directions and latest industry information to the participants. The remaining part of the programme would be conducted by CUHK Business School. The combination of the strength of both company internal speakers and CUHK experts helps nourish the next generation of leaders in the region.
---
Partners and Clients
Our executive education received numerous positive feedback over the years. Below are a few selected testimonials we received.
"It was a very fruitful workshop which did not only improve my understanding of the changing operating environment, but also provided me blocks for tackling and facing them. Last but not least, the workshop taught me ways and tools of thinking at work smartly and efficiently. This systematic workshop, through many case studies, would definitely help me take up higher responsibilities in the days to come."
Ko Siu Chu
Housing Manager, Housing Department, HKSAR Government
Participant of Housing Department Development Programme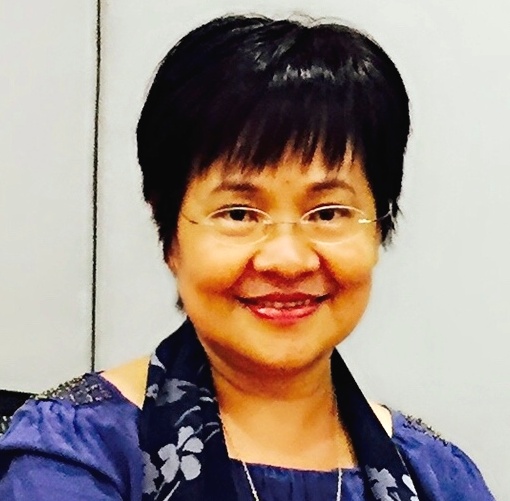 ---
"As the most innovative and dynamic bank in China, China Minsheng Bank is committed to investing in our most valuable asset — our employees. Through the partnership with the Asia-Pacific Institute of Business (APIB) of CUHK, our Hong Kong staff is provided with access to a world-class faculty, best practices, and latest know-how. The APIB is flexible in designing and developing customized programmes that align with our corporate values and meet the specific needs of our staff.  Also, running the programmes on the APIB campus allows our participants to enjoy the relaxing educational atmosphere while enhancing a wide range of knowledge and skills. I look forward to continuing our collaboration with the APIB and developing other customized programmes that further develop and benefit our business and staff."
Management Team of Hong Kong Branch, China Minsheng Bank
China Minsheng Banking Corp., LTD.
Partner of CMBC-CUHK Management Program
---
"A big thank you to all the professors and facilitators of the Grandmaster Program. During the 5-Day programme held in the peaceful corner in Shatin, I truly experienced a world class executive education of CUHK.  The Program designed with an integration of corporate training and executive education from CUHK professors.  This makes the Grandmaster Program a unique one for us.
With classmates from different Asian countries within the group, it brings me different angle of perspective and the cohesiveness with various function of our group company.  The session on influence skills is particularly crucial for a 21st century manager as we learned about how to apply different influential techniques under different situations.  Corporate Social Responsibility is also a hot topic on how to build the foundation of sustainable development and at the same time, contribute to the society.
I do recommend every talents, prospective leaders or managers to experience the executive education from the Asia-Pacific Institute of Business of CUHK.  Only when the smart meets the smart would genius emerges."
Karen Cheung
CFO of AsiaWorld-Expo Management Limited
Participant of DHK-CUHK Management Program
---
Meet the Team
Contact us now to co-create a custom solution for your organization. Our experienced professionals will help you best achieve your goals.
Phone: (852) 3943-7423
Email: apib@cuhk.edu.hk
---
商學院 致力於為社會培養企業管理精英,在文化建設、戰略發展規劃與實施、組織結構整合以及多元化創新等方面為企業提供幫助。各行各業的企業結構、戰略目標和發展特色各有不同,香港中文大學亞太工商研究所提供的企業特設課程將是獨身訂造、獨一無二,是符合企業持續發展的專業課程。
課程特色
客戶參與:反復與客戶溝通,共同設計出真正符合客戶需要培訓內容。
資深師資:課程設計與教學自始至終都有資深教授參與,將前沿學術研究與企業實際管理緊密聯繫起來。
互動課堂:採用互動、討論、案例與理論相結合的教學方式。
品質保證:課教授會根據受訓人員的文化背景、工作內容以及對本次課程的期望和需求準備教材。上課期間也會在助教的協助下進行微調。課後會以調查問卷方式收集意見和建議。
---
企業與學員效益
企業方面:配合企業戰略發展規劃及培訓計畫,並可逐年修改課程重點和課程內容。長期和香港中文大學亞太工商研究所合作,使企業的改革發展有系統有計劃的進行。
培訓學員:通過經驗分享、案例研究、討論和反思等,學員的管理水準獲得專業化提高,個人素質與修養以及情商水準獲得昇華。
---
熱門課題
市場行銷 
服務行銷與管理
大資料與互聯網行銷管理
品牌管理
企業領導力
影響力與遊說技巧
全球化下的企業變革管理
人力管理與可持續優勢
---
---
合作個案
我們一直為跨國及本地企業客戶提供高級管理人員教育,多年來積累豐富和成功的合作經驗。
合作夥伴與客戶遍佈各行各業,其中包括:
金融服務
工業、工程和能源
物流與運輸
醫藥保健
房地產及酒店
零售及消費品
科技與電信
綜合企業
---
---
---
---
商学院致力于为社会培养企业管理精英,在文化建设、战略发展规划与实施、组织结构整合以及多元化创新等方面为企业提供帮助。 各行各业的企业结构、战略目标和发展特色各有不同,香港中文大学亚太工商研究所提供的企业特设课程将是独身订造、独一无二,是符合企业持续发展的专业课程。
课程特色
客户参与:反复与客户沟通,共同设计出真正符合客户需要培训内容。
资深师资:课程设计与教学自始至终都有资深教授参与,将前沿学术研究与企业实际管理紧密联系起来。
互动课堂:采用互动、讨论、案例与理论相结合的教学方式。
质量保证:课教授会根据受训人员的文化背景、工作内容以及对本次课程的期望和需求准备教材。 上课期间也会在助教的协助下进行微调。 课后会以调查问卷方式收集意见和建议。
---
企业与学员效益
企业方面:配合企业战略发展规划及培训计划,并可逐年修改课程重点和课程内容。 长期和香港中文大学亚太工商研究所合作,使企业的改革发展有系统有计划的进行。
培训学员:通过经验分享、案例研究、讨论和反思等,学员的管理水平获得专业化提高,个人素质与修养以及情商水平获得升华。
---
热门课题
市场营销
服务营销与管理
大数据与互联网营销管理
品牌管理
企业领导力
影响力与游说技巧
全球化下的企业变革管理
人力管理与可持续优势
---
---
合作个案
我们一直为跨国及本地企业客户提供高级管理人员教育,多年来积累丰富和成功的合作经验。
合作伙伴与客户遍布各行各业,其中包括:
金融服务
工业、工程和能源
物流与运输
医药保健
房地产及酒店
零售及消费品
科技与电信
综合企业
---
---
---
---